A little background for this model before I show it. This weekend I met up with my dear brother (who apparently doesn't know how to count as this is my 6th model and I am still listed as painting only 4, that jealous fiend!) who gave me the box of ghouls he had bought on my behalf for a reasonable price (never get anything full price, like me ol' gaffer used to say), I promptly built them, using a bit of kit-bashing and the like. While I am still adding all the doodads, I figured I would use them to make a ghoul themed Mordhiem gang.
Below you will find Stilton Terry Berry, a halfling theif who fell victim to a sinkhole and was deposited in a skaven infested sewer. Normally, this would be the end of our story...and of Stilton, but the morally dubious half-pint managed to survive the ordeal. He stole skaven weapons, drank contaminated water and ate skaven or rat whenever possible. Stilton's slippery slope of degeneration did not subside when he reached the surface. However, with less skaven about to satisfy his hunger, he turned to eating pretty much anything...raw. Stilton is no longer a halfling. His pale skin and ravenous eyes mark his new path towards ghouldom.
This model counts as a dreg, but is supposed to represent a halfling who is transforming into a ghoul. I painted his skin with a mix of red and bronzed flesh, then drybrushed flesh over it, and then dry brushed white over that. The idea was to give a pale-reddish look to the model, as if he was ill. His ninja clothes are simply black dryburshed with white. I am quickly finding that while this technique is AWESOME for armour....it sucks for clothes. His bow is blue because, while I originally thought the brown rope would stand out enough, his back simply needed something to add interest to that angle of the model. The front has the skaven symbol shrukiens painted in red. My favourite part of this model is the feet. I just love how they look with the brown and the black....very ninja-esque. The whole model took roughly 130 minutes to complete, including base coating.
BEFORE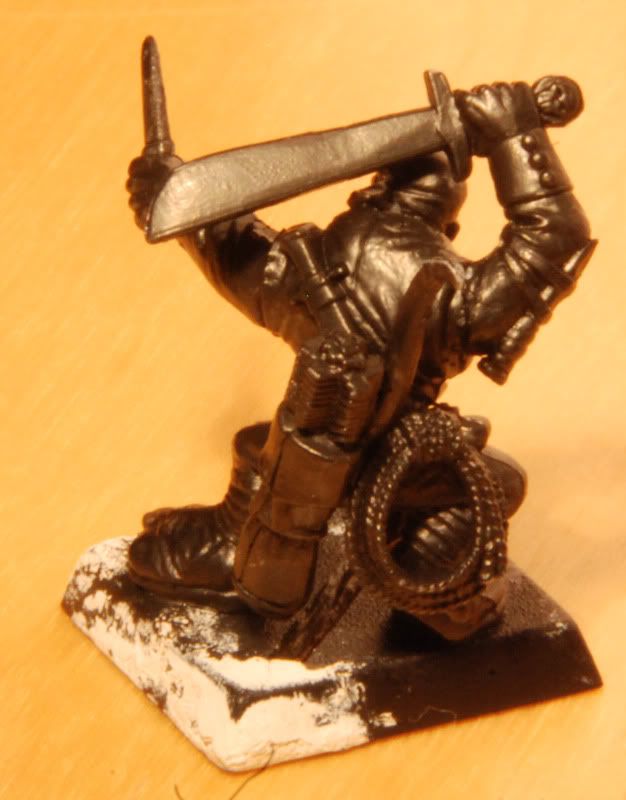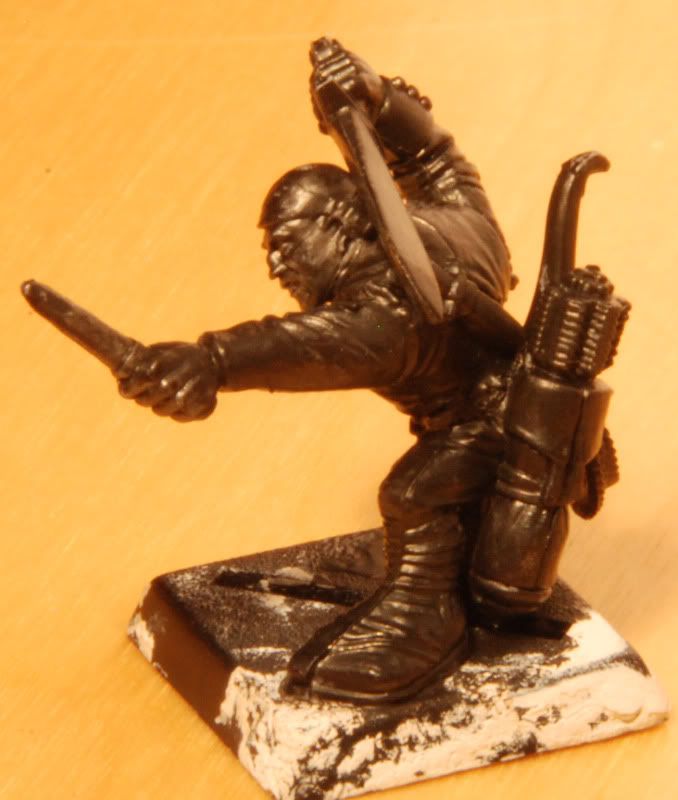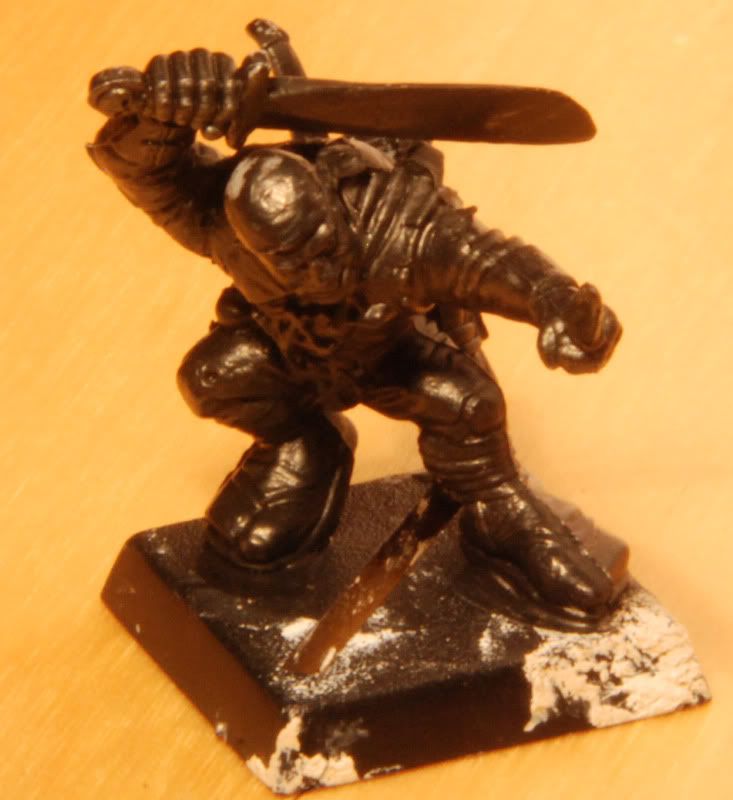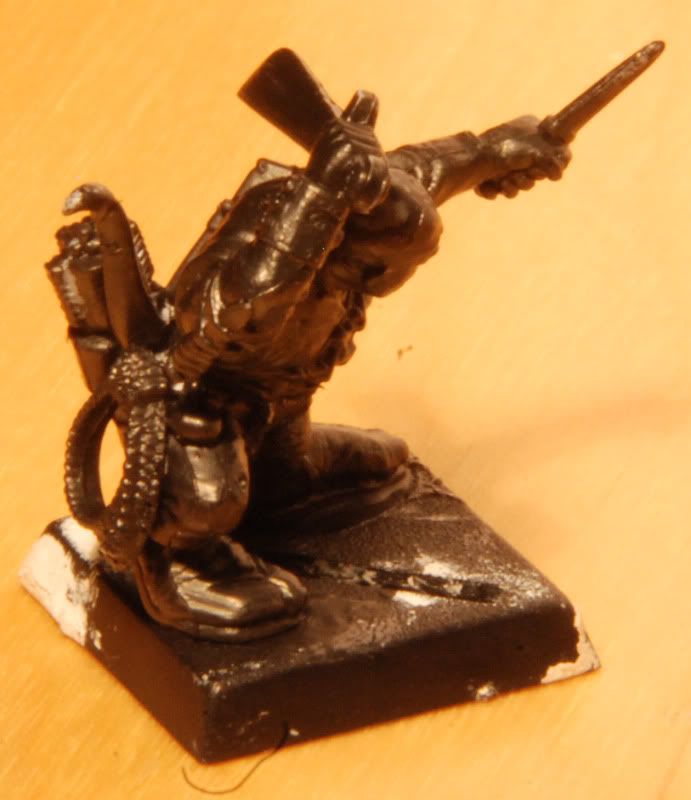 AFTER